Opponent #1: Anne Shirley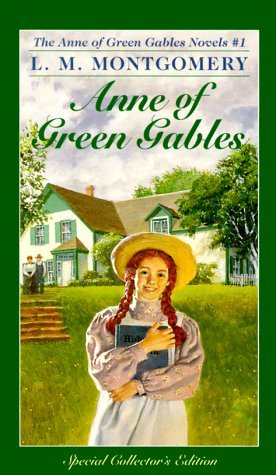 WHO: Orphaned girl with a vivid imagination and extensive vocabulary living in Canada
CONS: gets lost in daydreams, accident-prone/clumsy, stubborn, prideful, melodramatic, hot-headed, vain (sometimes)
PROS: loyal, passionate, intelligent, imaginative, kindred spirit, loves reading and writing, becomes a teacher, positive attitude about life, adventurous spirit, speaks her mind, willing to challenge status quo, persuasive, kind-hearted, caring...I could go on and on!
Opponent #2: Catherine "Cat" Crawfield
WHO: Half-vampire badass heroine from Ohio, USA
CONS: dangerous occupation, stubborn, withdrawn, untrusting, poor communication skills in relationships
PROS: night owl, super strength, super hearing, super speed, never gets sick, brave, courageous, fights for what is justice and those in need, kind-hearted, great sense of humor, quick wit
Winner: Anne Shirley
Why: While I love these two characters immensely, each in their own right, and each have shaped who I am and how I read, I had to go with Anne...that's Anne with an 'e.' She was my first book best friend. I spent countless hours with her as a child and we have grown up together. Our connection is hard to explain and unbreakable. Both her and I choose careers in education and have many other similar thoughts, feelings and hobbies. She is just more relatable to me than Cat is. Even though I still love Cat and I will always choose her first when I need to escape my daily life, Anne is always with me...in my real life and in my reading life.
Challenge Hosted By